From your dashboard
You can also download the latest version of the item from your admin by following these steps:
Sign in to your account.
Go to the download history page.
Click on the Download button link next to the item you are interested in.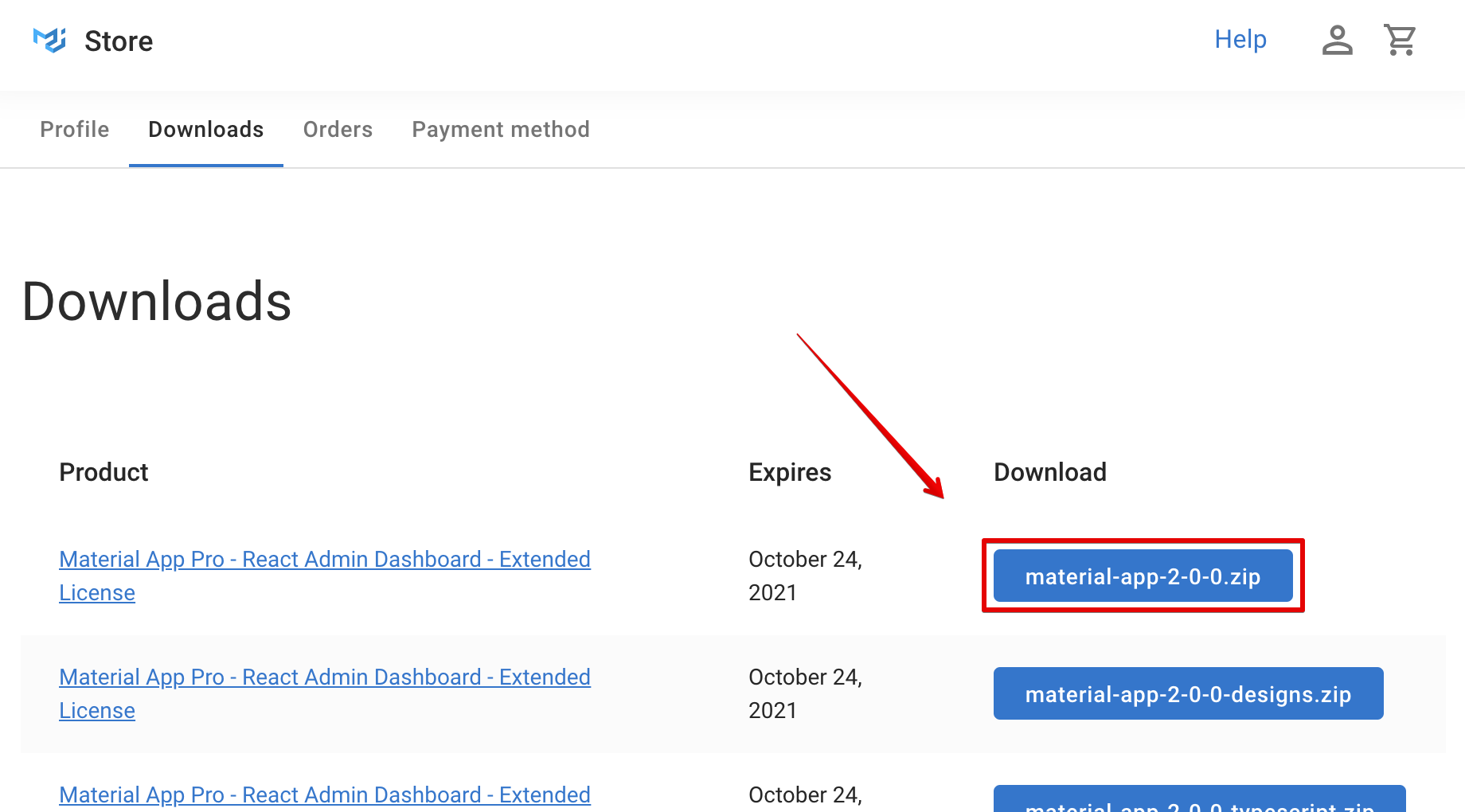 ⚠️ A bug with the platform prevents to download of the item once the free update period duration expires. You can contact support if you need to access an old version. However, please note that the Standard and Extended licenses cover you for a single end product.
Email download link
After your purchase is complete, you'll receive an email from us to download the current version of the item. Note that you need to be logged-in to download the item.


⚠️ The link in the email stops working as soon as a new update is released.